ENDOSCOPE STORAGE
ALERTING THAT STORAGE TIME HAS EXPIRED
TIMERTAG LABELS
For endoscope storage.
Pull tag to activate and then loop around the endoscope. Red light flashes after set time period (7d or 21d).
Can be supplied as an adhesive label on request.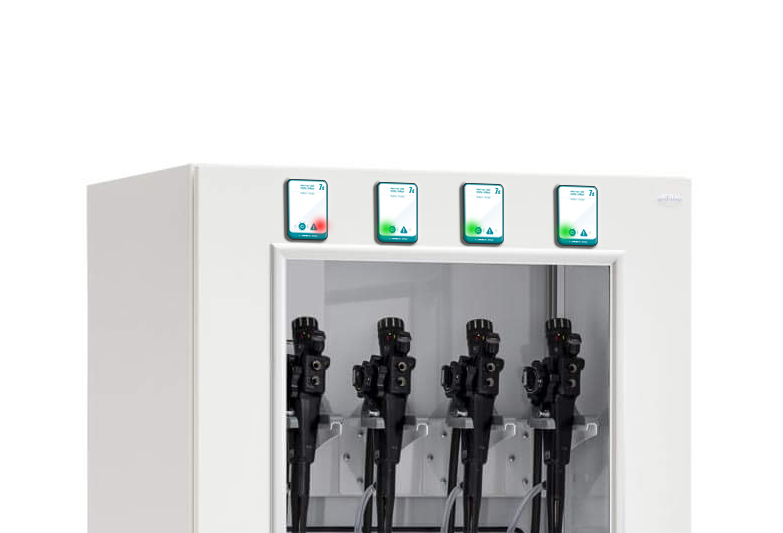 TIMERTAG REUSABLE 7 day alerts - RETROFIT YOUR DRYING CABINET WITH ELECTRONIC ALERTS
Magnetic or adhesive attachment to drying cabinet. Press and hold to start. Press and hold to stop.
Green flashing light every 3 seconds for first 6 days, every second on final day. Red flashing light thereafter.
Service life of 3 months from first activation. Write on Timertag using dry-erase marker pen.